Christina Aldan is a media maven, with a decade of experience in the digital advertising realm. She is regarded for her skills in web design, social media and creative content for small and micro businesses. In addition to operating her own digital advertising business, Christina also teaches a broad spectrum of courses, ranging from utilizing the full potential of a personal computer and applications to building web pages and social media campaigns.
Christina is constantly in demand as a public speaker by corporations, small businesses and specialty groups. She has been invited to present various aspects of her expertise at such prestigious events/publications as: TEDxFremontEastWomen, The Good Men Project, CataylstCreativ, The AT&T DevSummit, Geek Girl Conference, DevUp, 1 Million Cups, The Sage Summit, Bloomberg Radio, Lotus Broadcasting, BCN Talk, PR Connections, The Crown Me Queen Conference, The Downtown Podcast and several live local news shows. She also makes time to serve local community organizations, including Project AngelFaces, Never Give Up Foundation, OCA Las Vegas, A-Tech High School and Southwest Career and Technical Academy.
She is the recipient of the 2015 Las Vegas Women in Tech Community Service Award and 2015 Distinguished Woman of the Year Award in STEM.
To find out more about her and her business, LG Designs, check out LGDesigns.co. You can also visit her Facebook page, Twitter profile and her band of powerful women in tech at ChristinaAldan.com.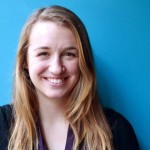 Kate Catlin's entrée into the tech world came through the unique Detroit Labs Apprenticeship program, where she trained to be an Android App Developer. While she still dabbles in code, she found she loves to develop sales deals more than software. She now works in business development for Detroit Labs, a position she finds incredibly rewarding. Kate is a Venture for America alumna and the founder of Women Rising, a nonprofit aimed at retaining more women in technology by connecting them to peers and mentors.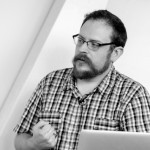 Ed Finkler, also known as Funkatron, started making web sites before browsers had frames. He does front-end and server-side work in Python, PHP, and JavaScript. Ed is the Senior Software Architect and Head of Developer Culture atGraph Story. He has suffered from mental health disorders for his entire life, and believes strongly in open, fearless discussion of mental health issues to combat shame and stigma.
Leon Gersing is the Campus Director for Dev Bootcamp, Chicago and has over 15 year professional software development experience in everything from small startups to Fortune 50 enterprises. As an avid public speaker, Leon travels the world speaking on topics ranging from learning Ruby to humanity's quixotic reverence for time and it's impact on the collective unconscious. Leon loves hats, being barefoot and talking for hours with friends old and new. His favorite languages are currently Ruby, JavaScript, Elixir, and Go. You can find more online at leongersing.com.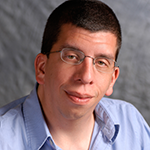 Jay is a code wrangler, software consultant, and co-owner of Arana Software. He has been developing on the web since 1995, when the Blink tag lured him away from Visual Basic 3. Recognizing that the greatest application performance bottleneck is a developer's time, Jay's continuing quest is for frameworks, modules, tools, and practices that make developers stronger, fitter, happier, and more productive.
Originally from Rochester, New York, he has lived in Michigan since 2003. He likes Michigan, and considers it his permanent home, but will always remain a New Yorker at heart.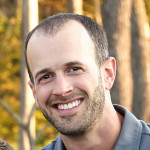 Cory is an independent consultant specializing in front-end development and clean coding practices. He is a Pluralsight author, Microsoft MVP in C#, ASPInsider, and a member of the Telerik Developer Experts. As a software architect at AutoTrader, Cory specializes in creating C# .NET and JavaScript based single page applications for the automotive industry. He regularly speaks and coaches teams on clean code, architecture, and front-end development at conferences and user groups across the USA and internationally. Cory has authored multiple Pluralsight courses including Clean Code, Architecting Applications in .NET, and Becoming an Outlier. Cory blogs at bitnative.com and outlierdeveloper.comand is active on Twitter as @housecor.
Lauren is a level 18 computer mage at Braintree, poet-grammer, community organizer, and advocate for women and other underrepresented groups in technology.  She keeps engaged by Co-Leading RailsBridge Chicago, serving as a RailsBridge Advisory Board member, teaching programming classes with Girl Develop It, and mentoring students and alumni at Dev Bootcamp.  Lauren spends her spare time killing evil gods at the D&D table, teaching herself the ukulele, speaking out for intersectional feminism, crafting cosplay and miniatures, and perpetually getting songs from Buffy stuck in her head.
I am a software developer, speaker, community leader and business owner. I am an end to end web developer with fifteen years experience in a variety of languages and platforms. I enjoy training, speaking, leading and mentoring fellow developers.
I practice continuous improvement in my personal and professional development through constant study and taking on new challenges. I am a member of KnoxDevs, KnoxRuby and I host KnoxDevBeers, a biweekly developer discussion group. I am an Open Space Technology Facilitator.