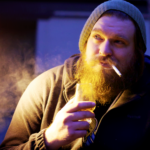 Leon Gersing
is the VP of Product for Dev Bootcamp. He has over 17 years of professional software development experience in everything from small startups to Fortune 50 enterprises. As an avid public speaker, Leon travels the world speaking on topics ranging from learning Ruby to humanity's quixotic reverence for time and it's impact on the collective unconscious. Leon loves hats, being barefoot and talking for hours with friends old and new. His favorite languages are currently Ruby, Go, Elixir, and Elm.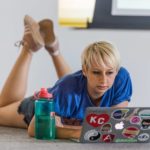 Jennifer Wadella
has been writing code since before she realized it was a credible career path. She currently works as a software engineer at an admission software company and loves building javascript applications and speaking at technical conferences. Jennifer is an active member of the KC tech community and the founder of Kansas City Women in Technology (KCWiT), a nonprofit aimed at growing the number of women in technology careers in Kansas City. She's created a number of programs for KCWiT to help women and girls learn to code including CoderDojoKC, Coding & Cupcakes, Coding & Cocktails, and a yearly DjangoGirlsKC workshop. She is a Silicon Prairie Champion Award Nominee, Rising Trendsetter STEMMy award-winner, and is apparently Missouri's Coolest Woman according to Pure Wow. She doesn't blog, but she can handle 140 characters – @likeOMGitsFEDAY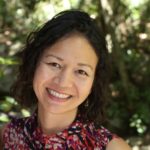 Christina Aldan
is a TEDx speaker, trainer, and digital advertising consultant whose boutique agency, LG Designs, offers businesses brand consulting and creative content for everyday media. With over a decade of experience in the digital advertising realm, Christina is highly regarded for her approach to business, partnering with clients to find unique strategies that ensure their advertising goals are met. Christina builds connections through her keynote addresses, workshops, and technological education. She uses these tools to help individuals and businesses cultivate value in everyday media. She also served as Chief Marketing Officer for PrayerSpark and currently serves as Marketing Coordinator for Starmark1. Christina uses her charisma and expertise to inspire others by mentoring women in business like herself. She also has sat on state and local boards supporting women in tech, entrepreneurship, and children with learning disabilities.
She is the recipient of the Las Vegas Women in Tech Community Service Award, the Distinguished Woman of the Year Award in STEM, and the Stevie Award for the category of Women Helping Women. Learn more at: ChristinaAldan.com.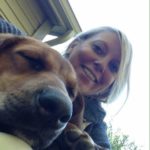 Elizabeth Barron
has worked in tech for 20 years, but she also takes photos, writes sci-fi novels, runs an etsy shop, and mostly just wants the world to be a little kinder today than it was yesterday.
Lyndsey Padget
is the founder of Longplay Software in Kansas City.  With over 13 years of software and web development experience at both large corporations and small startups, she specializes in designing maintainable and intuitive RESTful APIs.  She speaks about – and offers organizational training/consulting on – microservices, git concepts & workflow, and various soft skills (such as public speaking, teamwork, and the pursuit of badassery).  Trained in agile methodologies, she has been known to stunt-double as a project manager (and also, because she is bossy).  Lyndsey is involved in local organizations that encourage women, young and old, to explore careers in math and science.  She believes that the difference between a decent software engineer and a great one often has little to do with code.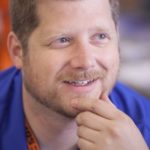 Jonathon Mills
is a Pluralsight Author, Microsoft MVP, and International Speaker on topics ranging from Node.js, Angular, and React to Management and Agile Development. Jon is a consultant with Paige Technologies and helps our clients deal with the constantly changing landscape of software development. Jon's current favorite tech stack is javascript including React and Node.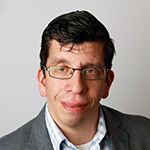 Jay Harris
is a code wrangler, software consultant, and owner of Arana Software. He has been developing on the web since 1995, when the Blink tag lured him away from Visual Basic 3, and has been awarded as a Microsoft Regional Director, ASPInsider, and Microsoft MVP. Recognizing that the greatest application performance bottleneck is a developer's time, Jay's continuing quest is for frameworks, modules, tools, and practices that make developers stronger, fitter, happier, and more productive. Originally from Rochester, New York, Jay resides in Las Vegas, Nevada. Follow him on Twitter at @jayharris.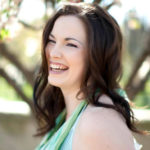 Heather Downing
is a passionate coder and entrepreneur. She has experience working with Fortune 500 companies building enterprise-level voice, mobile and C#/.Net applications. She focuses on external thought leadership, encouraging fellow programmers to present on topics outside of the office and in the community. She is an international technical speaker and co-host of the YouTube channel "The Hello World Show" — a weekly video series that interviews software masters and teaches the audience something valuable in less than 10 minutes.
Heather encourages those with nontraditional backgrounds to enter the world of software development, as she changed careers at 27 and does not have a degree – yet has built a reputation as an early adapter of new tech. She is an advocate of women in tech, and part of Kansas City Women in Technology. When not coding, Heather spends her time as a competitive equestrian and learning the art of mounted archery.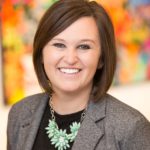 Ashley Slaughter
From being a nurse to leading a technology team, Ashley Slaughter has a variety of experience leading groups in many fields.  Her demonstrated dedication to solve problems led her to ExperienceIT Detroit, a 10 week C# bootcamp. From there, her love of technology grew as she became one of the first SQA engineers at Amrock, and eventually leading the entire SQA engineering team. Ashley's passion for technology and her team members showed her the importance of diversity in technology. She believes that diversity leads to innovation, and innovations turns companies into industry leaders.  Follow Ashley Slaughter on twitter @ashjslaughter.